Scott A. Darlington D.D.S.
Welcome to Dr. Darlington's office. Our professional and friendly staff will do everything they can to make you comfortable with your dental needs. Most procedures are available IN-OFFICE. You won't have to see another specialist to obtain the smile you want. Let us answer your questions for you today!
April 17, 2020
Dear Patients,
We want to let you know that we are still seeing patients for emergency treatment. If you are in pain or are unsure about the decision to come in, please call the office and discuss it with the staff.
Your dental care is important to us. We do not want you in pain or compromising your dental health. Leave a message on the phone and we will return your call within twenty-four hours if possible.
Extra pre-cautions we are taking to ensure your safety: 
We are only seeing one patient at a time.
We can assure you everything is sterilized and cleaned as always.
We are cleaning high-touch surfaces like counter-tops and doorknobs between each patient. 
We have more than enough clorox wipes to keep everything wiped down.
We are stocked up on hand sanitizer, masks, gloves and other protective gear.
We ask you not to come in groups, leave your kids at home unless they have an appointment.
If you can, come in on your own.
Also if you are having symptoms or feel under the weather please do not come in. Stay at home even if you have just mild symptoms of COVID-19. While COVID-19 is a mild disease for most people, it can make some very ill.
If you have traveled outside the U.S. Self-isolate for 14 days after your return please.
As soon as it is deemed safe, we will resume appointments for cleanings and exams as well as other non-emergent procedures. 
Scott Darlington and staff
---
---
---
---
Are you looking for quality and affordable family dental care? We strive to give you the best smile possible. We recognize that every patient has different needs, and we do whatever it takes to meet them. Your dental health is our #1 concern.  Our professional and friendly doctor and staff will do everything they can to make you comfortable with your dental needs. Most procedures are available IN-OFFICE. In most cases, you won't have to see another specialist to obtain the smile you want. Let us answer your questions for you today! 928-774-4726


In-office Implants Certified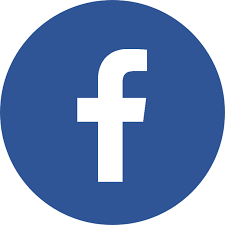 Visit us on Facebook